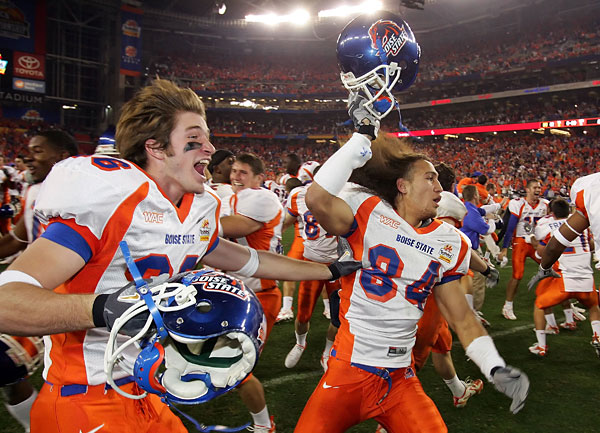 Now that we're into the month of October, College Football season is in full swing. And as I'm sure you've observed (that is, if you live in the United States) that this is a favorite time of year for many people. With college football season always comes the timeless debate: Why no football playoff? I guess this seems like a legitimate question. Every other sport does have a playoff system to pick an undisputed National Champion. I have two thoughts on this issue:
A playoff might be the most fair way to determine a champion
The current system makes every week sort of exciting
While I do feel bad for Boise State, would it be fair for them to get an automatic bid into the BCS title game with such a weak schedule? I'm not real sure.
Thanks for reading.